The Lovebug is a bug, like the Wildabug, and the Vegetabug.
Lovebugs, upon being eaten, give you three love points.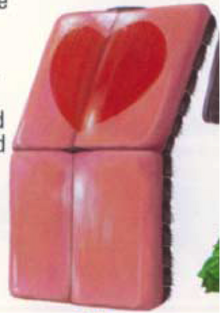 Appearance
Love bugs are pink, and have a heart on one of their meat flaps. They're made of two meat flaps.
Trivia
Very rarely, love bugs will attack, only dealing one damage.